If you've been to the store lately, lines are longer than normal and shelves are empty. There are growing health concerns about the global impact of Coronavirus with worldwide closures and lots of talk about having to stay inside for weeks or even months.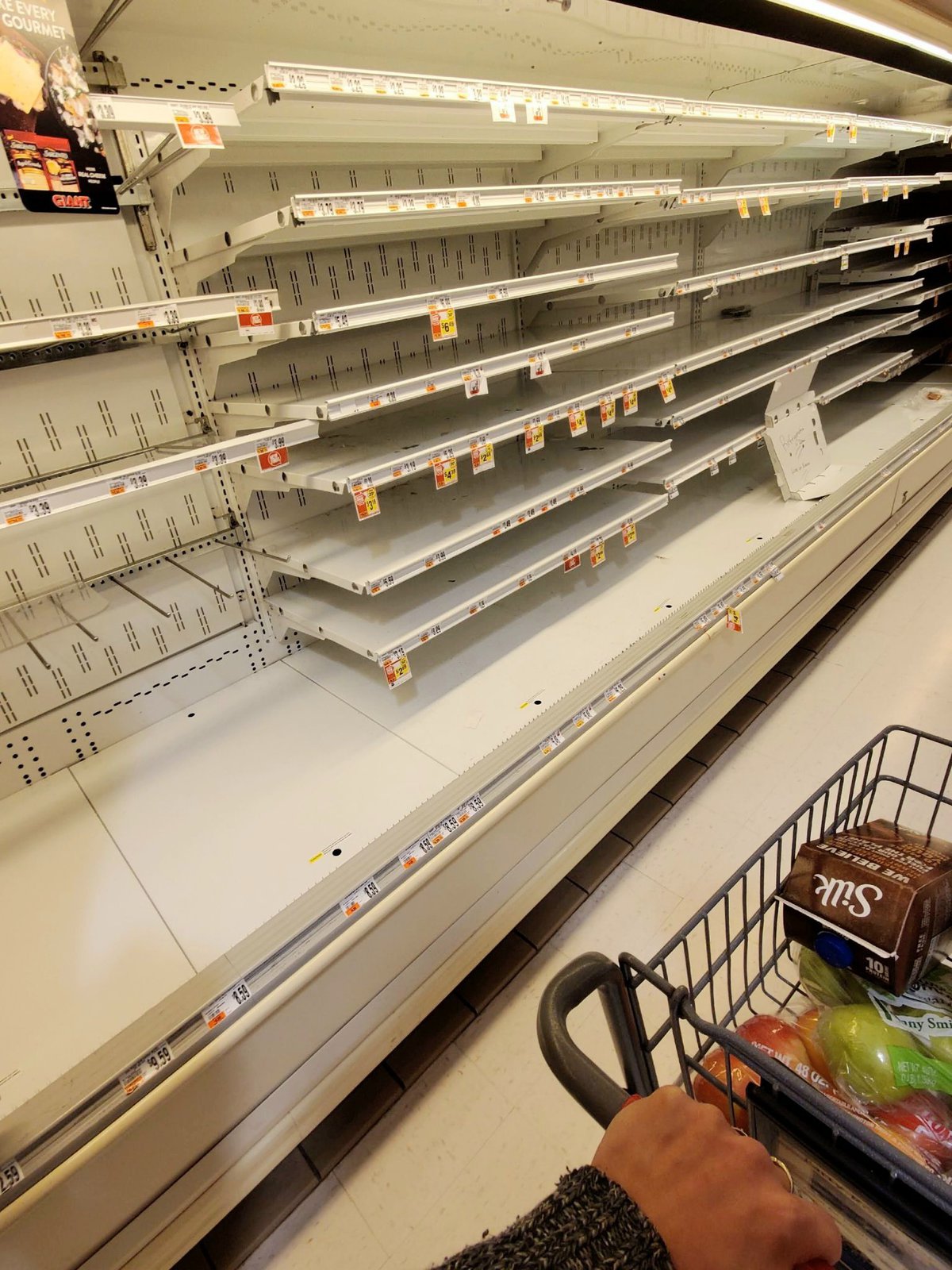 Gluten-Free Non-Perishables
Living with Celiac Disease or a gluten intolerance can be challenging under normal circumstances, but when an emergency hits home, it's especially important to be prepared in advance. Below is a list of non-perishable gluten free and dairy free foods to help you prepare for what may lie ahead and ensure that you have safe, nourishing food to eat.
Bulk Foods
These gluten-free foods are inexpensive and can be bought in large quantities. Many can be found at warehouse stores such as Costco or BJ's Wholesale.
Pasta
Rice
Quinoa
Potato Flakes
Gluten Free Oats
Shelf Stable Milk
These milks can be stored safely at room temperature until ready to use.
Silk Shelf Stable Milk
Nut Pods Creamer
Thai Kitchen Coconut Milk
Canned and Boxed Soups
Stock up on these brands of gluten-free shelf-stable soups that are ready to eat or just add water.
Lotus Foods Soup Packets
Thai Kitchen Soup Packets
Kettle & Fire Broth & Soups
Pacific Broth & Soups
Canned Foods
These canned foods have a long shelf life and are good sources of protein. Canned fish is loaded with omega-3 fatty acids.
Beans
Tuna/Salmon/Chicken
Tomato Sauce
Vegetables
Other Gluten-Free Non-Perishables
Your favorite GF flour
Dried Egg Powder/Replacer
Canyon Bakehouse Shelf Stable Bread/Bagels
Peanut/Almond Butter
Protein Bars ex.Lara Bars
Applesauce
100% Juice Fruit Cups
Gluten Free Cereal
Gluten Free Crackers/Chips
Nuts/ Seeds
Make Your Own Trail Mix
Beef Jerky
Protein Powder
Dehydrated Whole Foods Powder
Long Lasting Fresh Produce
These fruits and vegetables can last weeks to even months! If not able to store in the refrigerator, keep in a cool dark place in your home.
Apples
Citrus(oranges/lemons)
Onions
Potatoes/Yams
Garlic
Carrots
Squash(butternut/acorn/spaghetti)
**It's also a great idea to stock up on frozen fruits, veggies & meats if you need to self-quarantine, but are not concerned about losing electricity.