New to gluten-free living? Use this Gluten Free Food Swaps Guide to navigate the grocery store like a pro! Inside you'll find some of the most familiar household brands and their gluten free substitutes to help get you started.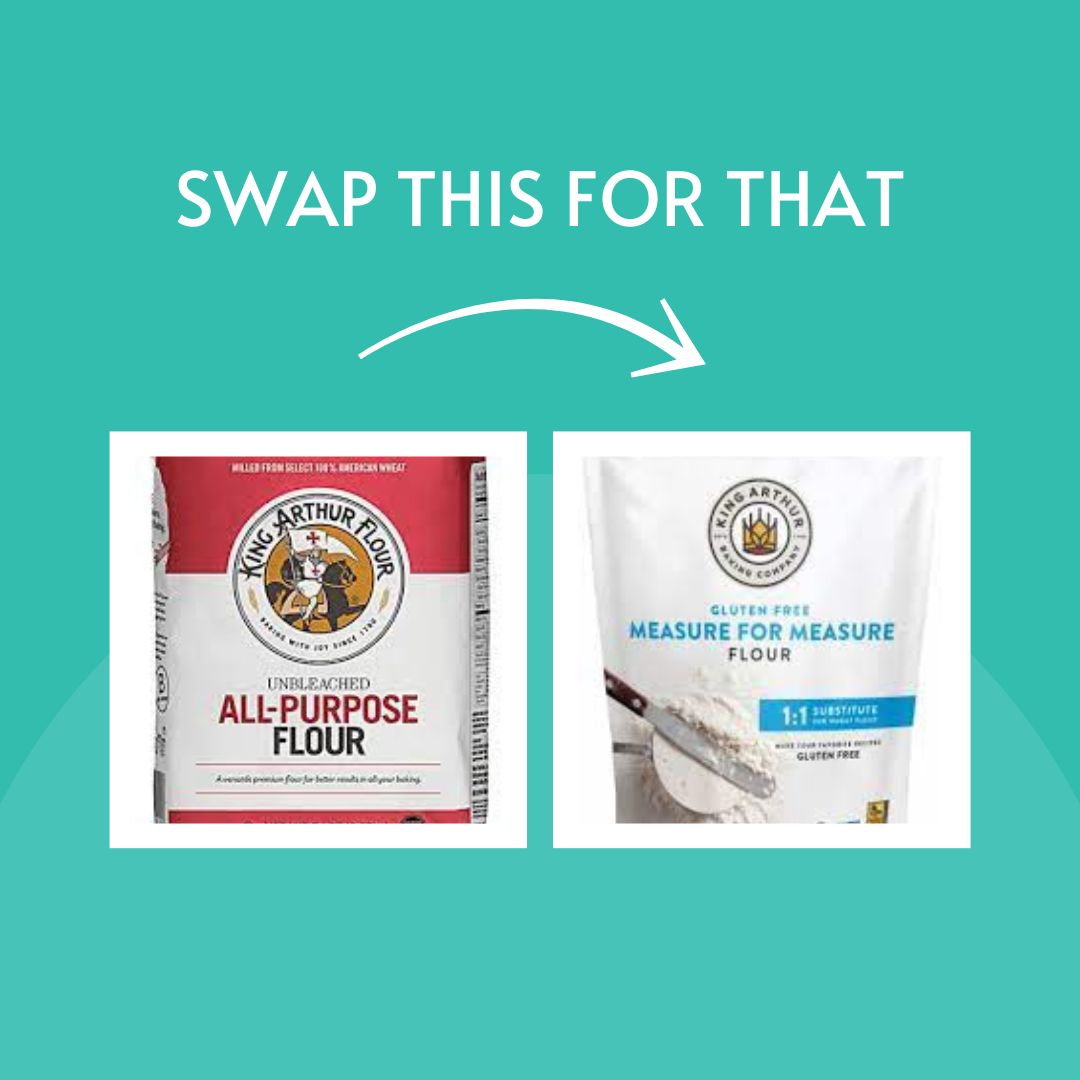 Easy Gluten Free Food Swaps!
Do you have Celiac Disease or are you on a strict gluten-free diet? Thanks to many brands now creating a variety of similar gluten-free alternatives, you can continue eating the foods you love.
For people living with Celiac Disease, or those who have a sensitivity to gluten, eating a gluten-free diet isn't a choice but a necessity. Celiac Disease is a serious autoimmune condition where gluten creates damage in the digestive system creating a host of symptoms throughout the body.
Whatever the reason for your new gluten-free lifestyle, this guide will be the best place for you to get started.
The Best Gluten Free Grocery Store Guide For All of Your Favorite Foods
With this guide, you'll learn how to safely replace common brands with gluten-free versions so you don't ever have to miss out.
You'll find more than 50 popular food brands within this e-book that you can then easily substitute with a safe and delicious gluten-free version.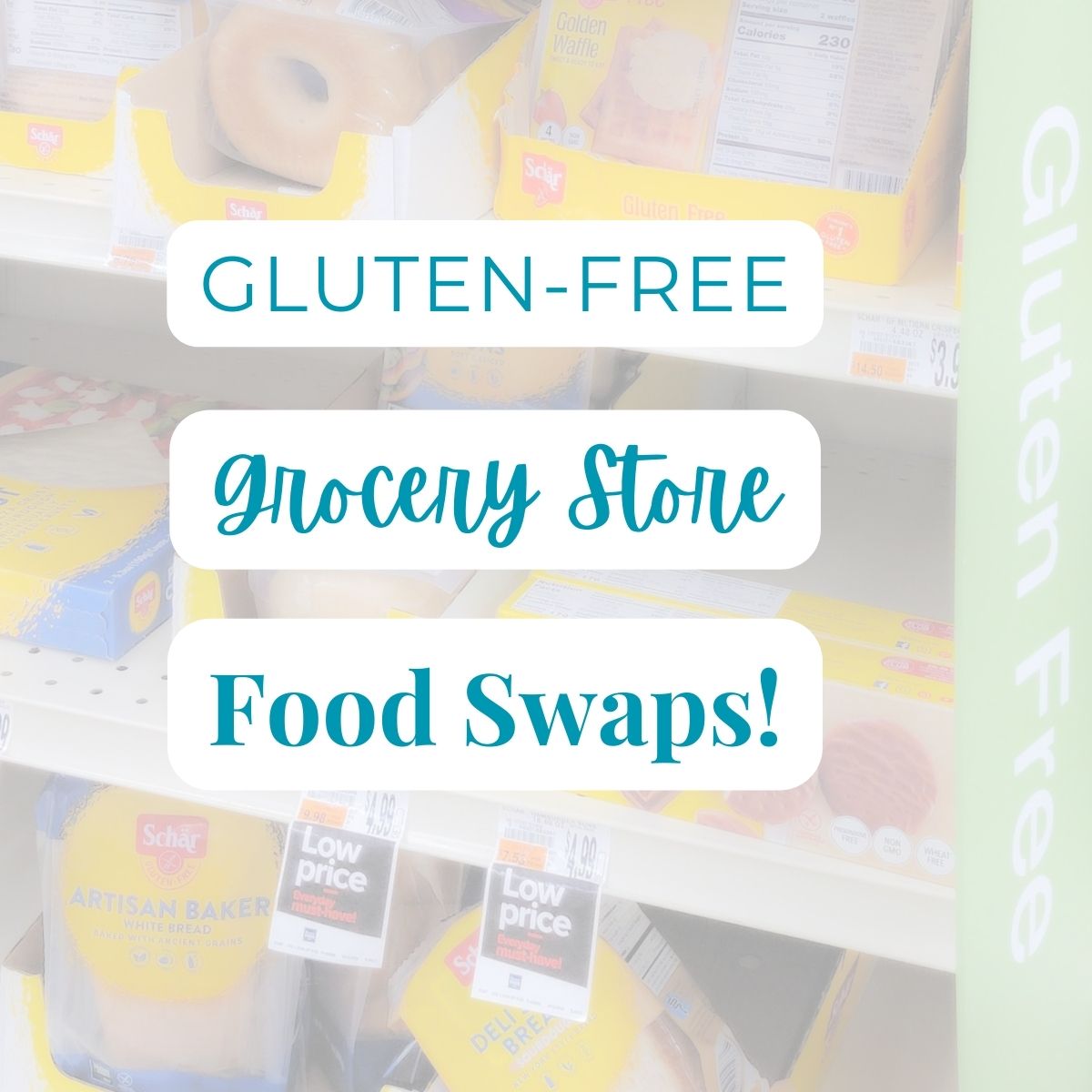 Subscribe Below and Get Your Free Grocery Store Guide Sent to Your Email!
Looking for more helpful gluten free resources? I've got you covered!
Or, you can check out all of my gluten-free resources here.
Did you get your copy of the Gluten Free Grocery Store Guide?
Please let me know if this gluten-free guide is helpful to you! Share a comment below, or head over to my Facebook Page. You can also find me on Instagram with the hashtag #thrivingglutenfree I always love to see how you and your family are thriving gluten free!