Senza Gluten NYC is a dedicated gluten-free Italian restaurant in the heart of Greenwich Village New York City. From unique gluten-free appetizers to pastas imported from Italy, each course will go above and beyond your expectations of how delicious a gluten-free Italian meal can be.
Our Visit to Senza Gluten NYC
It's been a dream of mine for years to take my daughter to this popular 100% gluten-free restaurant in New York City. If you have Celiac Disease, there's no need to worry about cross-contamination here, since there's no gluten in the kitchen or anywhere else in the restaurant. Even all of the beers and alcoholic beverages are gluten-free too!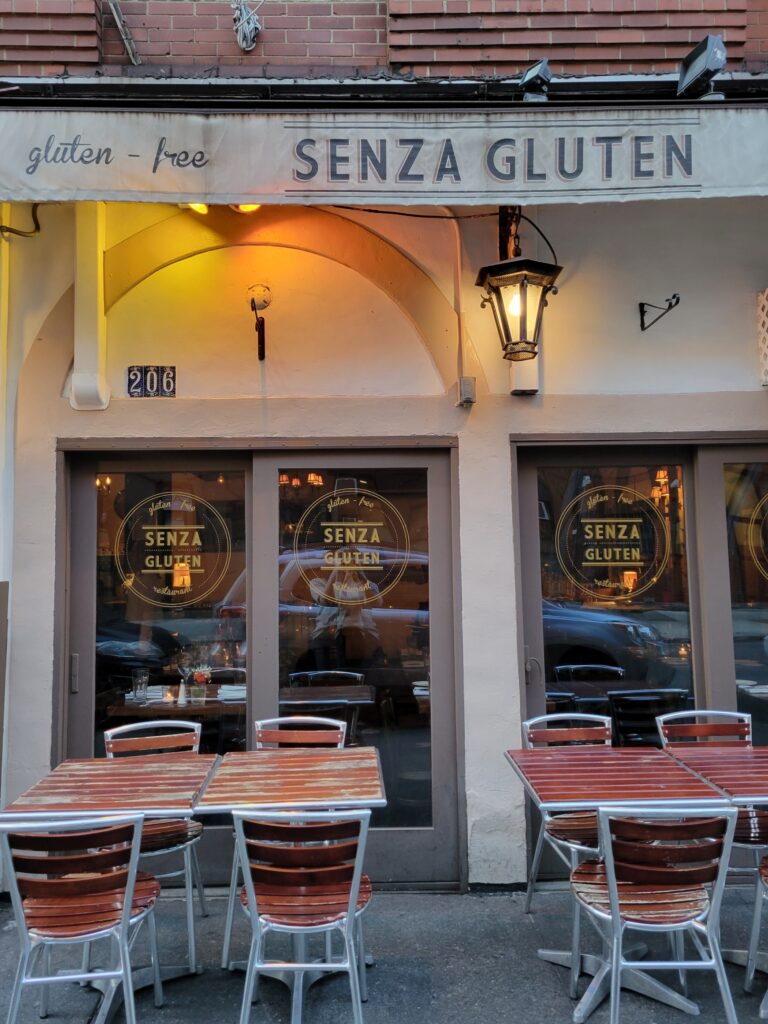 Senza Gluten takes you to Italy! The rustic and intimate atmosphere, the attention of the servers, and the dedicated gluten-free dining is like nothing we've ever experienced.
Many of Senza Gluten's dishes you can't safely enjoy at any other Italian restaurant. During our meal, we enjoyed a taste of so many Italian classics, all generously portioned, and minus the gluten!
Gluten Free Italian Restaurant in New York City!
The Senza Gluten NYC menu focuses on foods that the gluten-free community misses the most. Those with Celiac Disease are dreaming of bread baskets, lasagna, gnocchi, and tiramisu! You can enjoy all of these dishes and more without fear of getting sick.
Here's what we ate! (Pictured)
Calamari Fritti, or Fried Calamari!
Toasted Gluten-Free Garlic Bread served with Burrata drizzled with aged balsamic vinegar & marinated tomatoes.
Gluten-Free Spaghetti loaded with clams, calamari, shrimp, lobster, muscles & San Marzano tomato sauce.
The selection of traditional Italian baked goods will make your gluten-free dreams come true, so be sure to save room for dessert! When was the last time you had a cannoli? Or freshly made tiramisu?
This was by far the toughest decision of the night for us!
We finally decided to try the Cannolis and the Molten Chocolate Cake. Both were insanely delicious!
Pictured:
Traditional Sicilian Cannolis. Candied orange peel and semisweet chocolate chip.
Torta Al Cioccolato. Molten chocolate cake with raspberry sorbet.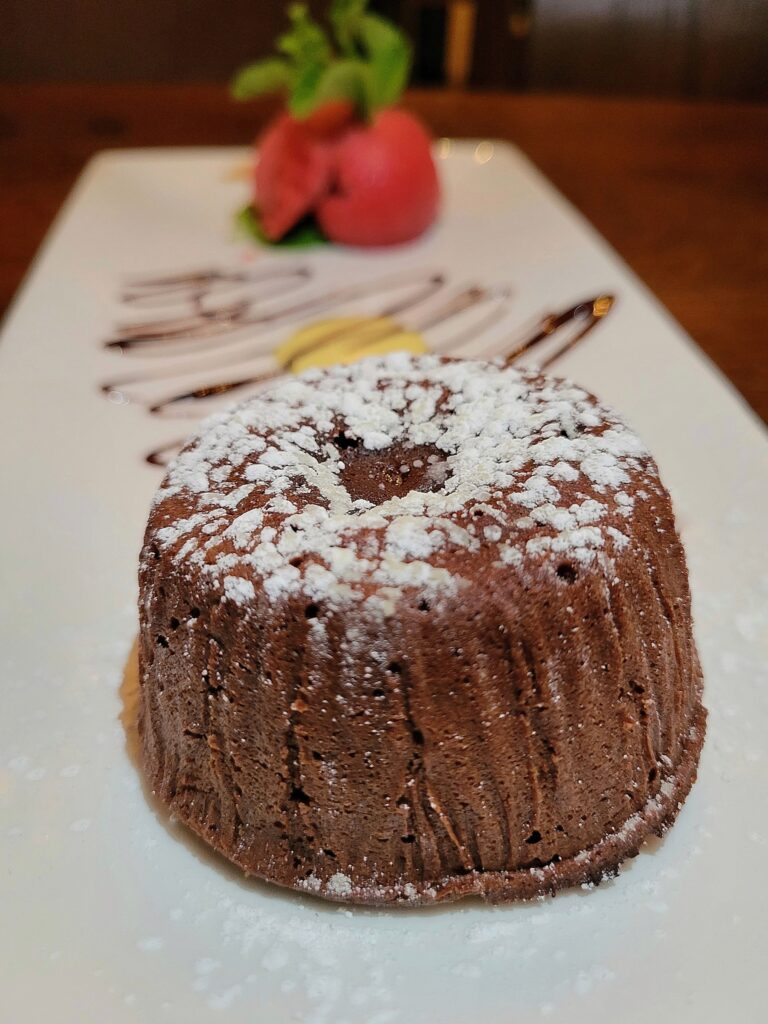 Interested in visiting Senza Gluten NYC? Check out the full menu here:
You can find Senza Gluten located in the heart of Greenwich Village NYC:
Be sure to also follow Senza Gluten on Instagram!
Senza Gluten NYC generously hosted us so that we could share our dining experience with our gluten-free followers from around the world.