Aren't Kellogg's Rice Krispies Just Made From Rice?
You may think that classic Kellogg's Brand Rice Krispies are gluten-free because rice is a naturally gluten-free grain, but they are made with malt flavoring. The malt is derived from barley which is a gluten-containing grain. Therefore, they are definitely NOT gluten-free.
When my daughter was first diagnosed with Celiac Disease back in 2011, Kelloggs did have a GF version or rice crispies, but it was discontinued not too long after….then for years I used Erewhorn brand, but they have been discontinued also. It can be very frustrating to find gluten-free products you love, and then no longer be able to find them.
Thankfully, there are plenty of brands creating delicious gluten-free rice crispy substitutions to help you recreate this classic treat!
Here are a few of our favorite Gluten-Free Rice Krispies Substitutions: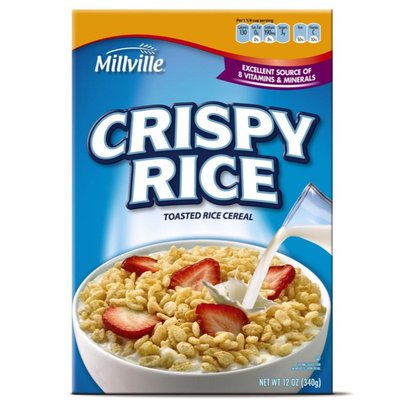 Making Rice Krispie Treats has been a long time family tradition for summer BBQ's and holiday desserts. They're loved by both kids and adults, and are an easy, no-bake treat. I continue to follow the "Original" Rice Krispie Treat Recipe only subbing in the gluten-free rice crispies.
Dietary Substitutions
Dairy Free: The only ingredient in rice krispie treats that contains dairy is the butter. Go ahead and use a plant-based butter such as Earth Balance. You can also try coconut oil, although it might give you some coconut flavor.
Vegan: Use My Dandy Vegan marshmallows which do not contain gelatin.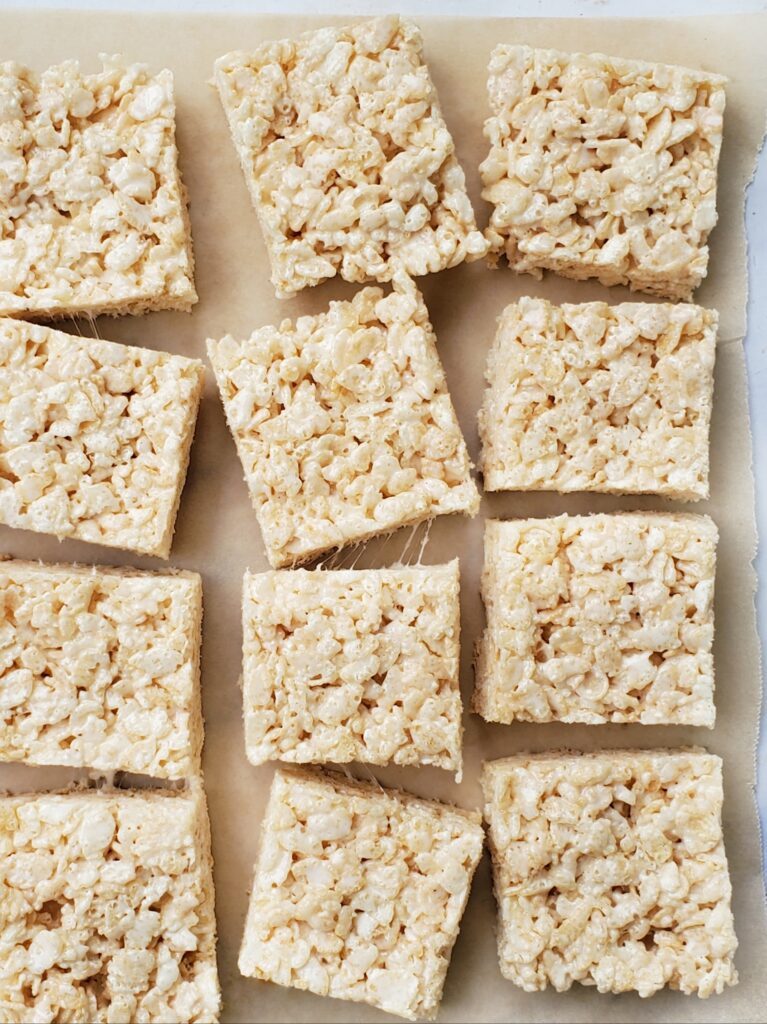 Gluten-Free Rice Krispies Treats
Ingredients
3

tbsp

Butter

1

package

Marshmallows

10oz

6

cups

Gluten-Free Rice Krispies
Instructions
In a large saucepan over low heat, add marshmallows and stir until completely melted. Remove from heat.

Add the glutenm-free rice krispies cereal, stirring until well coated with marshmallows.

Press mixture into a greased 9x13 pan. If your spatula gets sticky, grease it with some butter.

Cut into squares and serve. Store no more than 2 days in an airtight container. They can also be frozen-defrost for at least 15 minutes before serving.
Looking for more yummy gluten-free desserts? Check out these recipes!